Serial Fidget Spinner
The during the development of the portable dumb terminal, I needed a way to compare my terminal parser library to real hardware. The solution is a serial Y-cable. Since I have a 3D printer and a pack of skateboard bearings, I made a serial fidget spinner: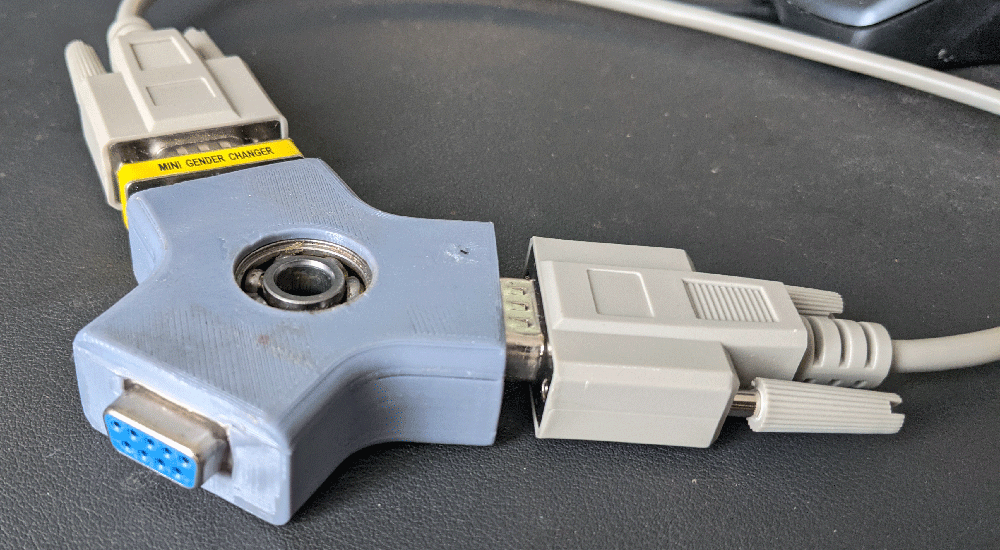 Yes, it works. It's a tri-directional RS-232 cable. No, it doesn't spin well, even after I soaked the bearings in alcohol.