Clamshell hardened computer
…or a cyberdeck.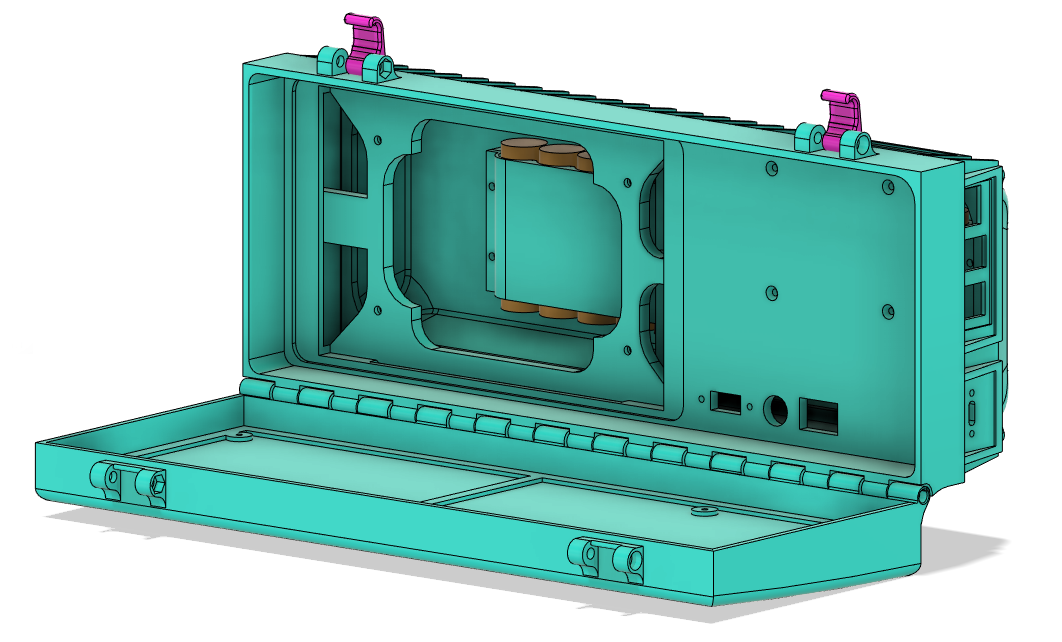 Basically, it's a Raspberry Pi with a custom keyboard, display, and power system (using 18650 cells) in a portable 'military grade' format. Eh, it's an experiment on what kinds of designs can be 3D printed.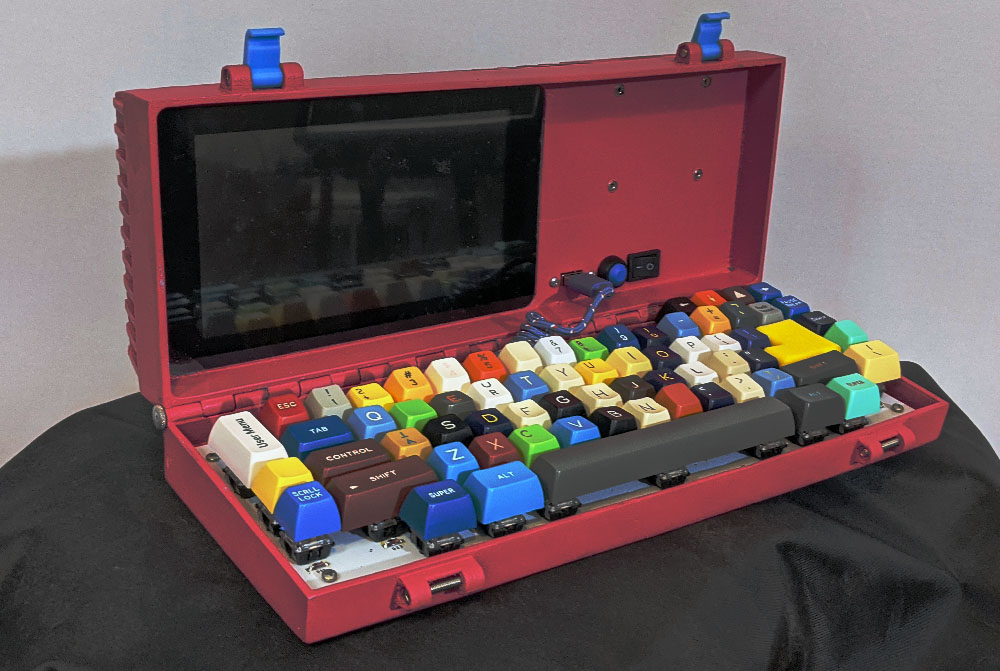 It might be possible to do an investment casting in aluminum.
More information can be found in my Cyberdeck repository.